December 25, 2004
Happy Holidays

You win this round, Barrett and Joe, but you'll get yours.
School is over. Ann Arbor won't be my home again for over 8 months. While my friends are going back to class with their new schedules, I'll be packing once again to start the first well paid chapter of my life. I wouldn't be terribly envious if I were you.
I've seen almost everyone from this town worth seeing, which has kept this ludicrously boring town from getting to me. Last and certainly most long overdue is Joanna, who's flying home today, on Christmas Day, at least partly to see me, an honor I'm far from deserving. Now to see if our livers will survive the impending days…
A Merry Christmas, a Happy Channukah, a Convivial Kwanza, a Quiet and Reserved Ramadan, and an Ambrosial Annual Winter Solstice-Inspired Non-Denominational Gift-Giving Holiday.
11 or so days of Michigan.
Random pictures attached.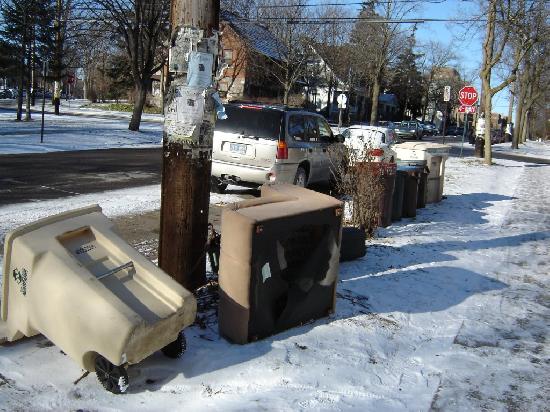 14 trash cans, many with heavy trash inside them, a couch, a chair, and a pumpkin were crammed into our doorway Sunday morning, making it impossible to get out the front door of our apartment. By the time we found it, parts were even frozen to the concrete. Yeah, we may have lost the battle…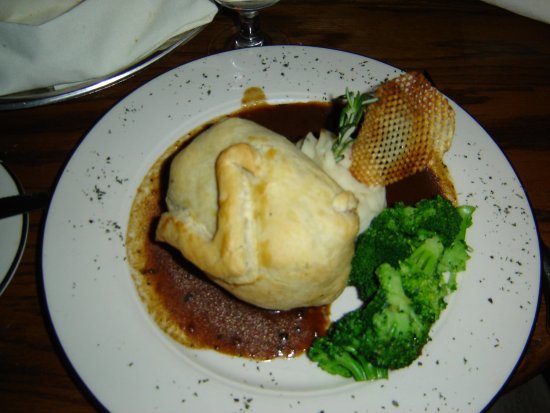 Mmmmm, Beef Wellington.

Pocket Rocket? They market this crap to kids?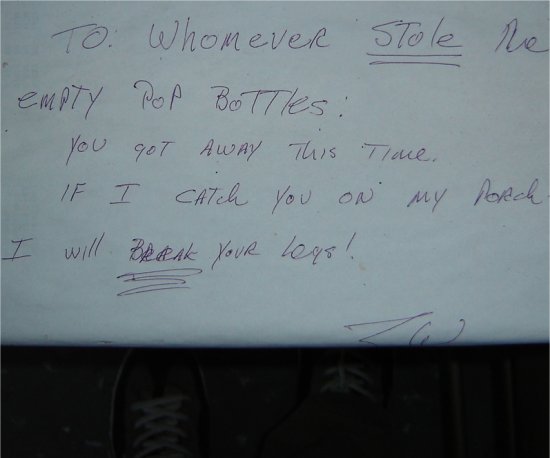 And a nice day to you too sir.
8 Comments »